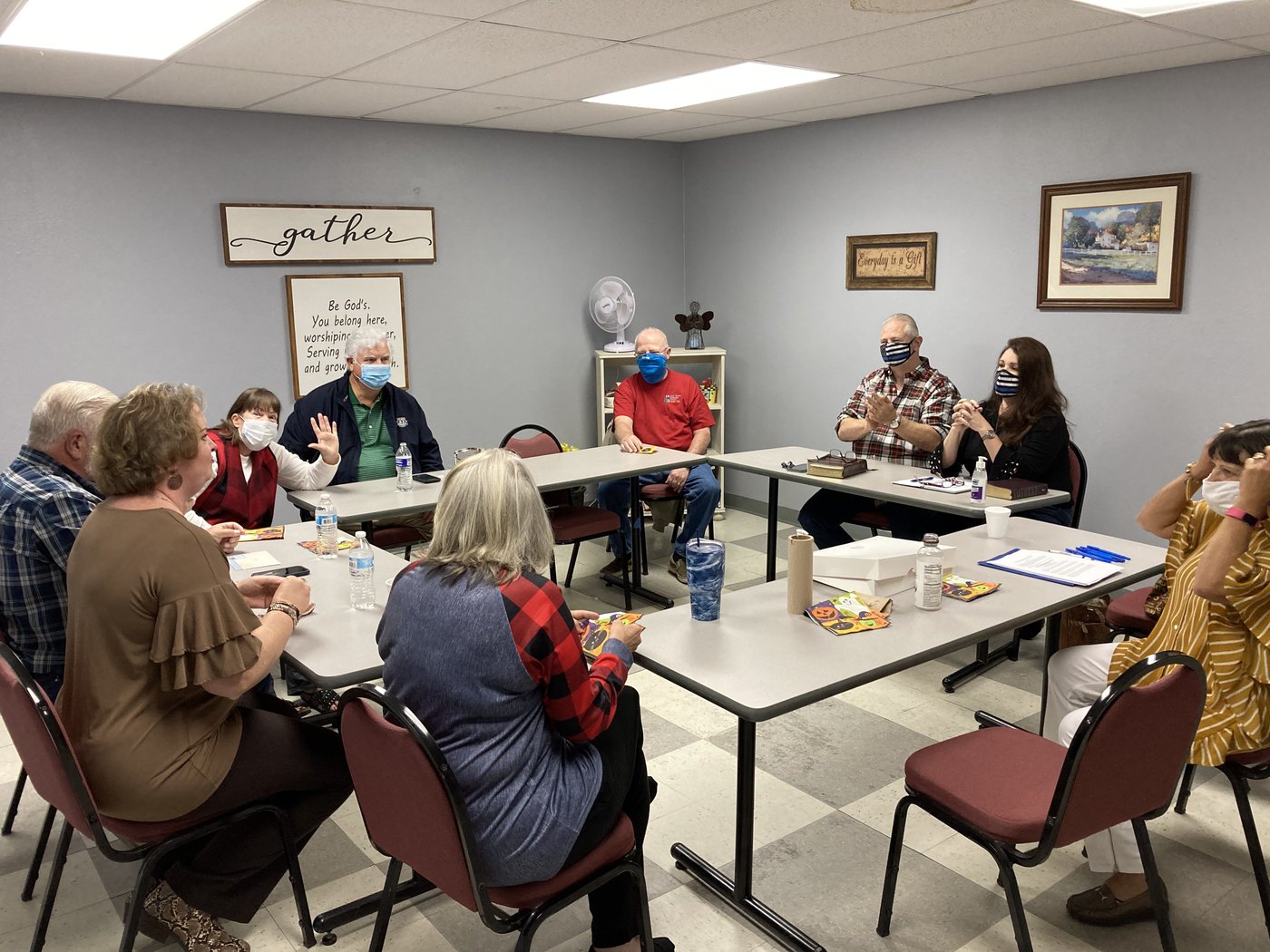 Our class is open to all ages and we'd love to have you join. Currently, we're a group of mostly empty nesters to retirees.
Our weekly sessions are scripture-based topical studies.
Our group meets in the Family Life Center and is facilitated by Dean & Lori Gilkinson.
Questions? Contact Terri
join our group!